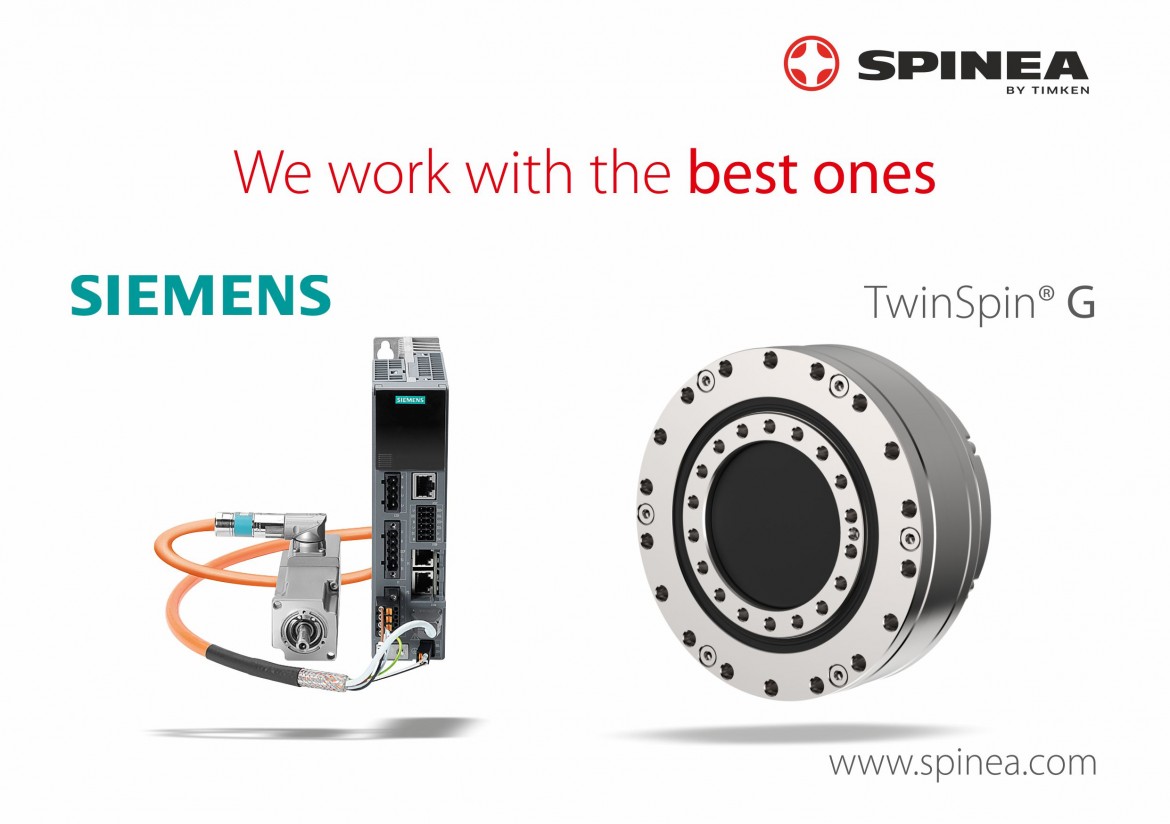 The trade mark SIEMENS has been recognized worldwide as a top technology quality in many areas of industry. Scientific community highlighted the company, giving the name Siemens to the electric conductivity unit. The company was named after its founder Ernst Werner von Siemens who became famous in the 19th century as a constructor of telegraphic connections at first in Germany, and later in the whole world. In this way he developed the first information telegraphic network that enabled information flow on the global level, and created the basis of industrial stages as we know them to date.   
The following sentence represents one of the most popular statements of Ernst Werner von Siemens: Ernest Werner von Siemens:
"... It is not about banging one´s head against a brick wall but rather finding the door visually...".
This approach, seeking solutions and new business approaches have been notable at company Siemens AG as the biggest global business conglomerate. Company SPINEA, s.r.o. (hereinafter SPINEA®) has been also inspired by the above statement. The company created preconditions for joint implementation of compact units: high precise reduction gear TwinSpin® and a drive unit with control system.  
Company SPINEA® offers comfortable user service allowing a customer to communicate all details of technical application in the terms of mechanical, electric and control requirements. Making an offer to the customer, he will be presented with SPINEA® and Siemens brand products in the form of separate lists of components. Products Siemens will be offered upon efficient internal technical support of the parent company. They will be specified in exact nomenclature form used at company Siemens.
Applications for machine designers and integrators in automation technique have been jointly solved for two decades. However, they had a separate form of technical support that caused certain deficiencies in the solution on the development and user level; namely: 
In the area of tolerance chains of both products: Pre-stress occurred on reduction gear and servomotor after their mounting together, which reduced the bearing units´ life at first, and later also the whole unit´s life.

In the area of failed proportionality between the reduction gear and the servomotor: The servomotor was either too strong and generated high power output that damaged the reduction gear; or it was too weak and worked in operation modes higher than acceptable at standard conditions.

In the area of unreasonable strokes during acceleration or stopping: These unsolved run-up and run- down processes generated strokes, vibrations and subsequently increased noise rate of entire equipment.
These problems appeared usually as late as during final equipment assembly or afterwards, in case of lack of time or at limited possibilities of the structure modification. It was hard to reclaim the defects by the integrator since they had not been caused by product suppliers but the integration itself. 
Purchase of the complex whole including the control system from the company SPINEA® represents a system solution for the integrators. Based on the statement of company Siemens Slovensko, the complex wholes can be purchased at favorable price and provide for complex solution of potential issues mentioned in the previous section of the article.
Mechanical and electric units are tested at company SPINEA® as a whole before shipping them to the customer. Purchasing the whole unit from company SPINEA®, the end customer will not lose the guarantee and technical support of company Siemens. If the integrator or customer is based in other world country, company Siemens shall overtake the guarantee for their products supplied through other trade chains. The company shall also provide the guarantee and related technical support on the local level.
Despite of being an excellent and dominant brand with many most powerful and most effective products and top services, company Siemens doesn´t have high precise reduction gears in its portfolio, capable of reaching long- term positioning precision below 1 arcmin. Real trends in the area of automation generate just such high precision in many applications. As for automation, there will be more intense concentration of workplaces, higher dynamics of movements, minimized maintenance cost and long life with stable technical parameters. Long- term repeated positioning preciseness is identical to the usable product life.
SPINEA® offers just such product whose rolling friction integrated in the torque transition principle ensures high stable positioning precision during entire life. Company is ready to support any project technically and commercially, starting from a single reduction gear application up to projects with multiple reduction gears where technical integration is demanding in the terms of tolerances, precision and stability of parameters of the whole equipment.
Reference:
We are looking forward to working with SPINEA, where we want to create not only business relationships for the future, but also participate in product development and testing.
SIEMENS will always strive to focus on customer requirements and in this context, there are applications where we can offer the most optimal solution right by working with SPINEA and its unique solution. We believe that in this way we will find many common applications where this right combination will represent the maximum added value for the customer.
Ing. Jan Dorko – Business Development Motion Control/Mashine Tools at Siemens Slovakia