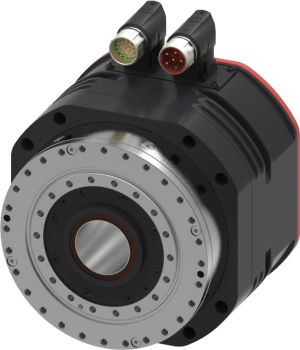 Inline Series H represents new hollowshaft "Inline" series of rotary actuators DriveSpin. 
All components of actuator are arranged in the axis with new TwinSpin G serie hollowsaft reduction gear. Static tube enables customer to lead wires, other shaft or different mechatronic distribution system  through non-rotating hole of actuator and protects it from possible damage by rotation of input shaft. Designed arrangement of components aims to provide solution with the shortest axial lenght hand in hand with the largest hollowshaft. Series is also intended to fullfill special demands of customers with variety
of sensors, brake options and electrical connection types.
Advantages
largest hollow shaft in class
short axial length
high torsional and tilting stiffness
high torque
high repetitive precision
optimal design solution

 DOWNLOAD SECTION
 Catalogues: