SPINEA Executes Acquisition Agreement with Timken – A Global Leader in Engineered Bearings and Power Transmission
Prešov, Slovakia 2.5.2022 - SPINEA is completing a several-year-long process of selection of a strategic partner in order to cement its position as a leading supplier of high-precision gearboxes in robotics and automation. A new partnership will strengthen SPINEA's capital position and enable SPINEA to accelerate the growth of production capacity and to accelerate the investments in new product development.
The decisive criterion for the selection of the strategic partner was its strong position in engineering production, its ability to bring synergies and to fully realize the potential of SPINEA in terms of its innovations and production know-how.
Timken, a global industry leader in engineered bearings and power transmission products was the winner in this process. Timken brings the necessary global reach and expertise in the demanding technological processes of innovation and production.
"We are delighted that we have been able to link SPINEA's future with TIMKEN, a world leader in the industries close to our business. Combining portfolios and cooperating in all areas of the business will bring benefits to both companies, support the achievement of strategic goals and accelerate further development." Dušan Vasilišin, CEO of SPINEA.
The transaction is subject to customary closing conditions and is expected to close over the next several weeks.
The Timken Company (NYSE: TKR; www.timken.com) designs a growing portfolio of engineered bearings and power transmission products. With more than a century of knowledge and innovation, Timken continuously improves the reliability and efficiency of global machinery and equipment to move the world forward. Timken posted $4.1 billion in sales in 2021 and employs more than 18,000 people globally, operating from 42 countries. Timken is recognized among America's Most Responsible Companies by Newsweek, the World's Most Ethical Companies® by Ethisphere, and America's Best Employers, Best Employers for New Graduates and Best Employers for Women by Forbes.  
Timken plans to leverage its global capabilities to scale the business and introduce SPINEA's next-generation solutions to customers around the world. SPINEA brings an exciting new product line with differentiated technology and state-of-the-art manufacturing to Timken.
Timken will continue to use the strong "SPINEA" brand and expects Slovakia to remain a major development and manufacturing centre for cycloid gearboxes. The company will continue to implement the development project, building a very successful business and creating good working conditions for employees.
LEARN HOW INNOVATIVE COMPANIES USE OUR PRODUCTS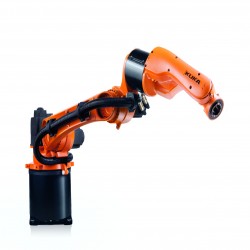 We cover all axes of KUKA robotS, which stand for excellent performance AND PRECISION


__

______
KUKA Roboter GmbH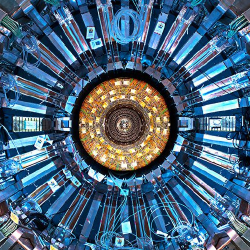 OUR UNIQUE SOLUTIONS HELPED CERN SCIENTISTS TO BUILD THE LARGE HADRON COLLIDER


________
CERN Laboratories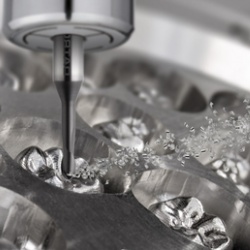 We IMPROVED flexibility of yENADENT DENTAL MILLING mACHINES WITH SMALLER ROBUST GEAR UNITS


________
Yenadent Ltd. Sti.

Excellence

in motion
What does excellence mean for us ?
Precision
Our products belong to the most precise ones in the world.
Constant innovation
We possess multiple prestigious international patents. Our products constantly belong to the top of their category.
Durability
Since our establishment we've stayed close to our customers and we want to grow with them.
Competition at a global level
We ship our products to the whole world and our goal is to become a global leader in our segment.
Cooperation with the best
We have the ambition to work with the best individuals and companies in our industry. Whether employees,
partners or clients.

Fill in your contact details so that we can provide you with our professional advice.