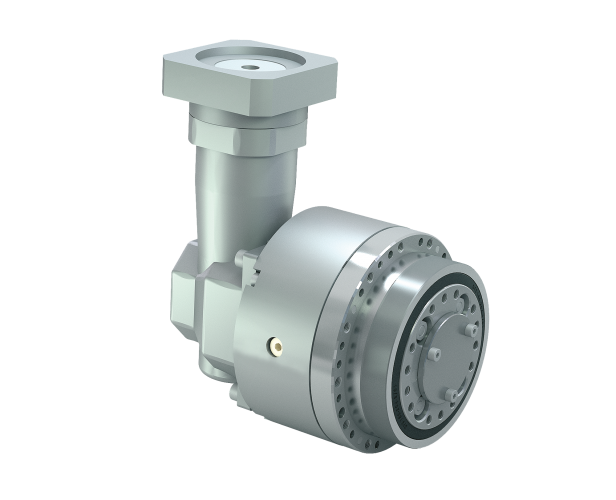 High precision reduction gear with the possibility of a right-angle motor connection also allows the increase of the total reduction ratio by using an input right-angle reduction gear. This allows to use a servomotor with a lower power and a higher speed, i.e. a smaller motor. This solution is available for the whole line of E series reduction gears.
Advantages
Poossibility of a right-angle motor connection,
Higher input speeds,
Smaller servomotor dimensions,
Low lost motion and hysteresis on output,
Compact solution. 
Fill in your contact details so that we can provide you with our professional advice.