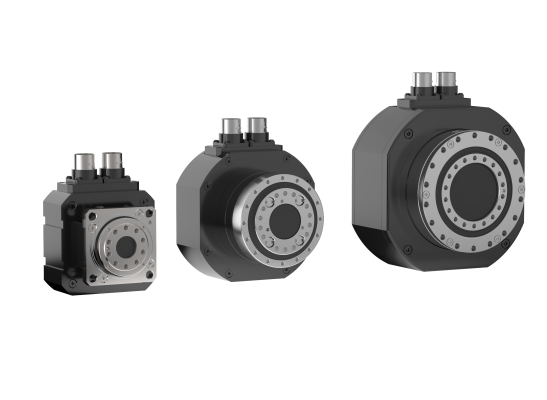 The DriveSpin® DSF "flat" series of electric actuators is characterized by the extremely short axial length with focus on maintaining the key features of the DriveSpin®. The DSF series was designed to be the most compact solution with very low mass and small dimensions. The DS "Flat" series consists of TwinSpin® reduction gear, servomotor and various feedback systems to be fully compatible with customer requirements. The DriveSpin® reduction gear used in the DSF actuators secures high accuracy, positioning repeatability, torsional stiffness as well as high carrying load due to the implemented bearing systems. Rated torque range of the DSF series is from 12 Nm to the 85 Nm.
Advantages
• low mass
• compact design
• extremely short axial length
• high torque density
• high dynamic performance
• high moment overload capacity
Applications
Robotics: 6-axis robots, gantry robots and manipulators
Machines: CNC machine, grinding machine, lathe machine
Special machines: bending machine
Medicine equipment
Aerospace applications
Flight simulators
Defense industry
Semiconductor industry
Radar and monitoring systems
Sizes DriveSpin® Flat
DriveSpin® DSF 050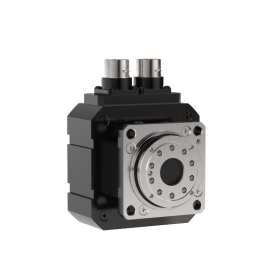 The high-precision DSF 050 actuators are the smallest in size of the DriveSpin® product family to meet the most demanding customer requirements in all industries.
DriveSpin® DSF 070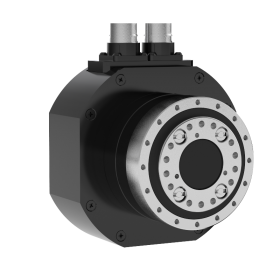 The high-precision DSF 070 actuators are a medium-sized, series-based drive representative of the DriveSpin® product line, meeting even the most demanding customer requirements in all industries.
Fill in your contact details so that we can provide you with our professional advice.