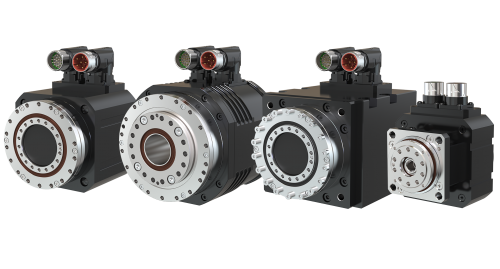 The actuators of the DriveSpin® series combine optimized servomotors and TwinSpin gears, resulting in a dynamic, high performance, and very compact servo actuator with high tilting torque capacity with integrated bearing.
The main characteristics of the DriveSpin® actuators include compact design, zero backlash, high dynamic performance, high torsional and tillting stiffness, small size, low mass, simple installation, high load capacity of radial-axial output bearing and easy maintenance.
Applications:
Robotics: 6-axis robots, gantry robots and manipulators
Machines: CNC machine, grinding machine, lathe machine
Special machines: bending machine
Medicine equipment
Aerospace applications
Flight simulators
Defense industry
Semiconductor industry 
Radar and monitoring systems

Compact actuators combining the TwinSpin reduction gear with an AC servomotor.
Fill in your contact details so that we can provide you with our professional advice.