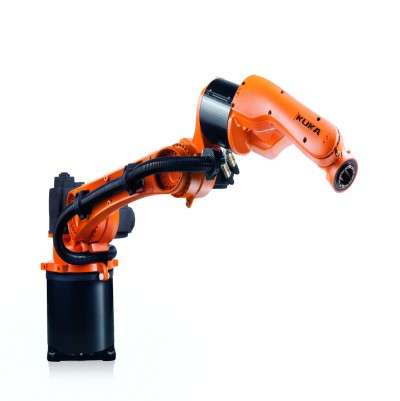 We are the only European manufacturer of precise cycloidal reduction gears, directly involved in new development of robots of leading robot manufacturers.
The unique features of our reduction gears were developed mainly for the robotic industry. The dominant feature is the pure rolling friction inside the reduction gear and a single stage of reduction with a very high gear ratio, from 33 to 191. These two features improve the final properties of robot, such as repeatable precision, dynamic movements of arms, running costs, low vibration, and low noise.
The biggest success has been achieved in articulated robots and external peripheral robotic equipment. Our new G series reduction gear is our top product, which is able to meet the highest demands in the current development of robots and in the development of new robots in the future.  We are ready to co-operate with every robotic company in new development of their products.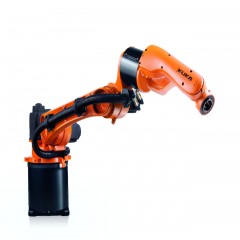 High positioning precision
Smooth run
Low vibrations
Wide range of torques (18 to 4500 Nm)
Possibly covering all 6 axes
Wide range of sizes and gear ratios
Excellent wrist axis solution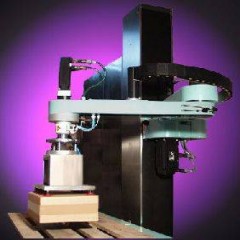 Excellent dynamic performance
High torsional and tilting stiffness
Smooth run
Low vibrations
Compact design
Easy installation
Reliability and long service life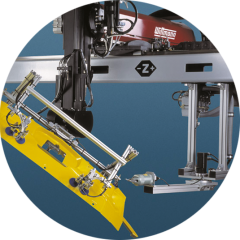 High torsional and tilting stiffness
High power density
Excellent dynamic performance
Compact design
Easy installation
Reliability and long service life
High power density
High positioning precision
High torsional and tilting stiffness
Compact design
Easy installation
Reliability and long service life

¯¯¯¯¯¯¯¯¯¯¯¯¯¯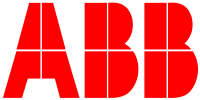 TOSHULIN is a traditional manufacturer of machine tools, characterized by high precision and adaptability to the needs of customers. TOSHULIN appreciates the high quality offered by SPINEA.
TOSHULIN, Czech Republic

SPINEA is the best company. The quality of the reduction gears is great, we are very satisfied with their products. Also, since we have established a business relationship, the cooperation has been great. This is why we would like to mantain good relationships in the future. 
Doowon, South Korea
Moog Inc. is a worldwide designer, manufacturer and integrator of high precision products and systems for motion control. High performance Moog systems control civilian and military planes, satellites and space vehicles, discharging vehicles, rockets, industrial machines, wind energy, naval applications and medical machines. Moog is a satisfied customer of SPINEA and values the high quality of their reductors.
Moog Inc., Netherlands

We installed 7 of SPINEA's reductors to additional axes of a robot. Cooperation with SPINEA is great to this day. Delivery terms satisfy our requirements. We also appreciate the technical support provided by SPINEA. 
Kovaco, Slovak Republic

Our company uses SPINEA reduction gears in many applications, for example the positioning of cutting heads, positioning of pipes and profiles. We have been satisfied with the quality and precision of their products for a long time.
Microstep, Slovak Republic
Specialist for Robotic Applications