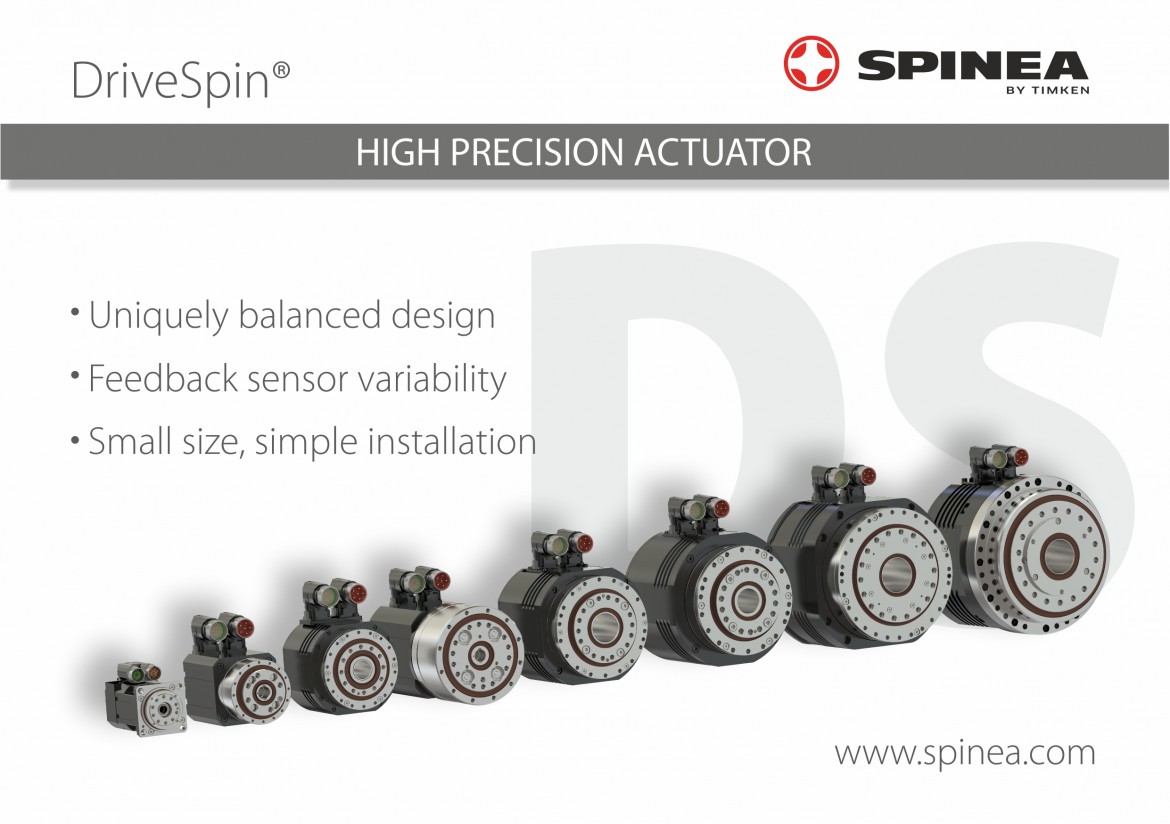 Innovation activity represents the fundamental precondition of a business subject´s success and of its survival in the market economy. Inter-organizational innovation processes are considered a priority in current terms of development. Upcoming trends indicate that the companies will have to manage a combination of competitive factors in the years to come, for example, high quality of product and production process associated with reliability of supplies, and primarily with high flexibility and ability to innovate.
Our company SPINEA Technologies s.r.o. has been pretty aware of these requirements of radical rationalization and reduction of product innovation time. At SPINEA Technologies, we apply customer insight to everything, adapting our services and products thereto. Currently, customers in this area largely decide for complex solutions. They want a product that integrates mechanical and electric action units with high added value, so-called "blackbox", in order to have as many as possible services provided under a single roof. We shouldn´t forget flexibility, promptness, and customer requirements´ satisfying, without bothering them when providing services and selling our products.
We currently offer a broad portfolio of actuators DriveSpin® that has been expanded on an annual basis according to market requirements. The rotational actuator on the cycloidal mechanism is typical with its high kinematic accuracy, being thereby an ideal implementation component for various applications in the automotive industry, metal processing industry, and in robot solutions. Subject offering a unique product/ service is usually the one who succeeds in a current market economy and we take it in the account during the day – to – day processing of customer requirements laid on the product development or modification referring to the improvement of service/ product features, or to change at their utilization. Flexibility and promptness of technical solutions and the creation of the 3D model are of the utmost importance when striving for a project. Of course, a customer requires short delivery terms and reasonable prices, along with technical solution promptness and quality. We can achieve these parameters only at maximum production and processing effectiveness. In the line with its technical development plan, SPINEA Technologies invests every year in the improvement of quality, production capacity, the innovation of existing products, and the development of new products. These business plans allowed us to expand our product portfolio and significantly increase our production capacity. Such a remarkable increase in sales volumes is partly attributable to production process effectiveness.
The main idea of the innovation concept is based on:
new, innovated process of research, development, and engineering,

the innovation of existing processes related to product realization,

reduction of company energy demand.
Innovation strategy depends on effective cooperation with the academic sector, aimed at obtaining and interconnecting knowledge and skills in order to ensure development and production process improvement, and further to develop a new product in the laboratory environment.
All activities are concentrated by company SPINEA Technologies s.r.o. in research, development, and production of high precise actuators. Product portfolio characterized by five basic types, namely standard, hollow-shaft (with a hole), flat (extra short solution), and the actuator in modular form, and customer-created YourSpin represents a result of the development of actuators known under the trademark DriveSpin®. Particular DriveSpin® actuator types are made in the size range within 50 - 170 mm.
 Product portfolio:
DS (standard) DS050, DS070, DS095, DS110, DS140, DS155,

DSH (hollow-staft) DSH050, DSH070, DSH070, DSH085, DSH115, DSH125, DSH155, DSH170,

DSF (flat) DSF050, DSF070, DSF095,

DSM (modular) DSM050, DSM070, DSM095, DSM110,

DSY ((YourSpin) – custom-tailored product.
Choosing a suitable product, a customer can decide according to characteristic features of the actuator, for example, gear ratio, voltage version (24VDC, 320VDC, 560VDC), thermal resistor, type of electric connection, or the version with/ without brake, as well as other customer preferred modification of the final product. The current product portfolio is typical with its high variability rate and a high number of possible specific product combinations.  
Electric actuators DriveSpin® meet even the most demanding customer requirements in all industrial branches. With optimum price/ output ratio, actuators DriveSpin® reliably ensure the parameters as high preciseness, high tilting, and torsion stiffness, low weight, compactness, low vibrations, IP coverage rate, and a broad range of suitable technical solutions.