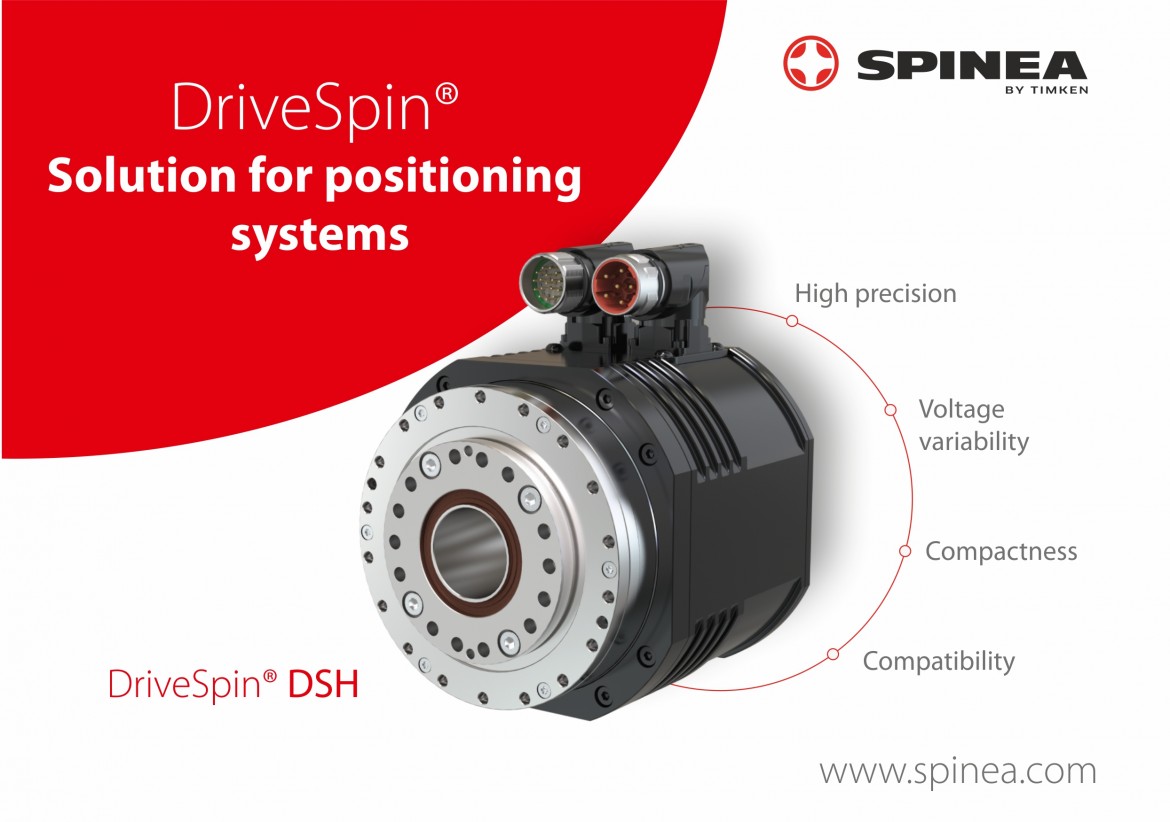 The ever-increasing demands on the complexity of production systems increase the requirements for the delivery of complex and compact solutions. Currently, the strain on the development capacities of individual companies is reflected in the increased demand for the delivery of complex positioning systems instead of the more time-consuming design and procurement of individual components such as gearbox, servomotor separately. It is important to not forgetting to ensure the correct design of the connection of these components, which often prolongs the design itself and not only puts the designers under time pressure.
        The solution is the use of DriveSpin® electric rotary actuators, which are the perfect combination of a TwinSpin® cycloidal high-precision reducer with a high dynamic synchronous servomotor, a sensor providing position information for the control system and a brake to keep the load in the off state when the application requires it.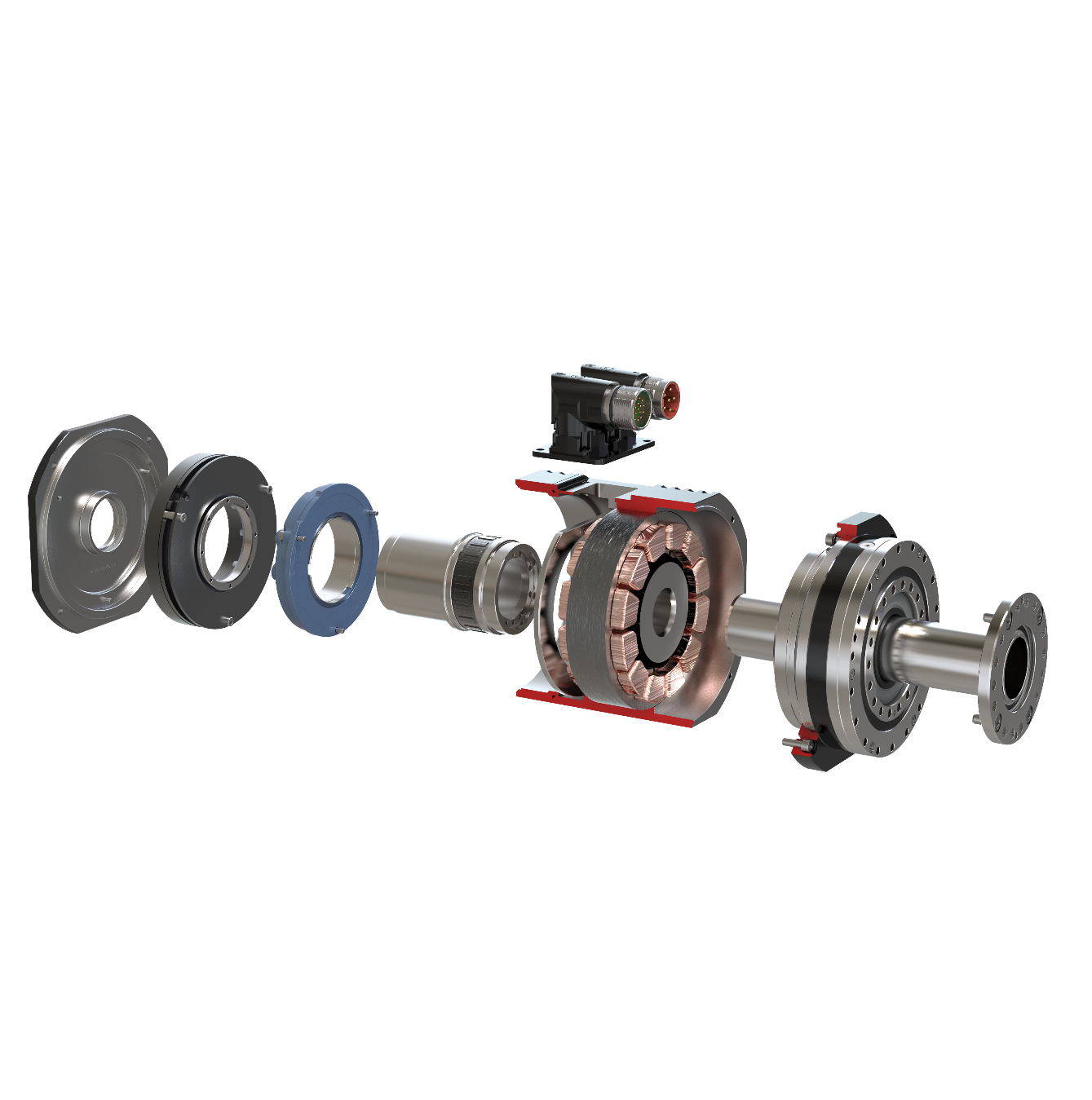 The voltage variability of servomotors with high winding fill factor in the stator grooves of the servomotor allows the use of actuators in mobile, service,  or collaborative applications powered by low voltages typically 24V-48V as well as 320V and 560V for applications where the servo motor for control is powered from the publicly available power grid.
        One of the most important factors for the deployment of such compact drive units is, from an electrical point of view, to ensure full compatibility of DriveSpin® actuators with the various servo drive manufacturers used by customers. These servo drives provide the control of the drive unit and the correct choice of a fully compatible encoder for the servo drive is a prerequisite for the correct operation of the system.
        Depending on size and design, DriveSpin® actuators can be equipped with a wide range of motor feedback systems like resolvers, incremental encoders as well as absolute position sensors with communication protocols, Endat, HIPERFACE, BISS-C, HIPERFACE DSL®, DRIVE-CLiQ, and Fanuc.
        The team of engineers of SPINEA Technologies s.r.o. provides comprehensive technical customer support in the design of DriveSpin® actuator solutions for all its versions DS, DSH, DSM, and DSF. SPINEA Technologies s.r.o. has developed unique test equipment (test benches) that allows to emulate a customer's working cycle and thus verify cutting-edge features of DriveSpin® actuators for a given duty cycle. The company also has servo drives from various European leaders in the field of motion control servo drives (SIEMENS, Kollmorgen, Contol Techniques, Bosch Rexroth, Advance Motion Control, Elmo MOTION) to reduce the costly commissioning time and speed up the commissioning process of DriveSpin® actuators into operation.