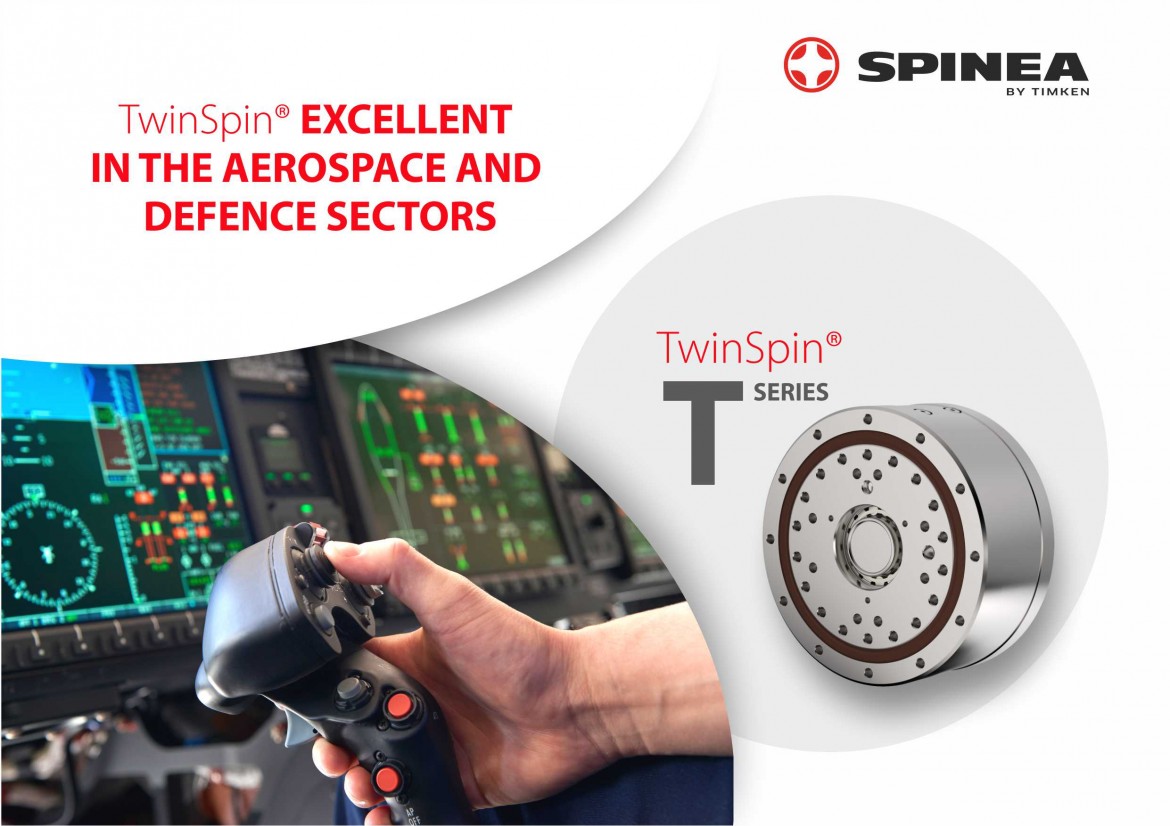 Over the past two years, SPINEA® has developed a specialized product for a high-tech company in the aerospace and defense industry. 
      The high-precision TwinSpin® T-series gearboxes have been successfully integrated into the joysticks of special flight simulators. A specific reverse torque value and constant oscillation are the main parameters for this application, ensuring a stable perception of the pilots in the flight simulation. The reverse drive torque at the output of the reduction gearbox is provided by the rotation of the integrated encoder at the input.
Stable perception of the joystick by the pilot is one of the most important abilities in the learning process and subsequently in the pilots' practice, which the pilot must possess to ensure safe piloting. It is part of the process of learning to fly and then actually piloting the aircraft, where even any error can cost human lives. That is why the TwinSpin® high-precision reduction gearboxes from SPINEA® are effectively modifiable thanks to a unique principle based exclusively on rolling friction in the gear mechanism and integrated bearings. Despite the fact that these are borderline requirements for technical properties, the company is able to ensure that the impact on the final product price is minimal.