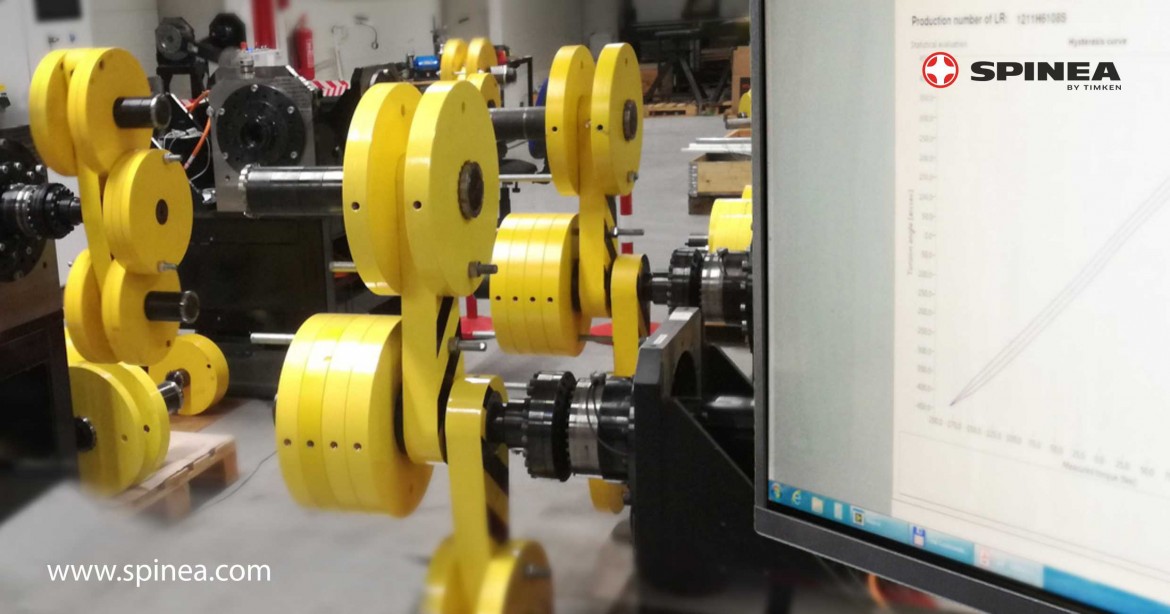 Any repair or replacement of defect components at the customer represents an increase in project cost and loss of confidence by the customer.
Accordingly, such components include high precision reduction gears TwinSpin® that ensure precise positioning, smooth operation, low noise rate, and high stiffness. Exact affixation positions and small geometrical deviations of reduction gears TwinSpin® guarantee also high precision of the other related components.  
High precision reduction gear TwinSpin® comprises more than 300 components on average. Each of these components significantly contributes to the quality of the final product and its properties. Long- term tests are necessary for assurance of customer satisfaction, including standard durability tests and specific tests focused on a particular parameter. Concurrently, it is important to perform short- term tests, namely short – term functionality test of bearing reduction gear after the assembly and check of selected parameters. Short – term functionality test is performed on every assembled bearing reduction gear after the assembly and tightness test. The functional test is dynamical with prescribed momentum and speed; and with a  defined work cycle. The test is aimed at identifying whether or not any anomaly has occurred during the reduction gear assembly.
Moreover, short – term dynamical test includes testing of vibrations, noise rate, and temperature. These fundamental parameters characterize product quality after the assembly. At the same time, the functionality test can reveal some hidden defects that cannot be identified within the process. 
Short – term functionality test represents a guarantee of high quality. It is a 100% guarantee for the customer that the product bought by them is functional in all aspects and bears all required parameters. Functionality tests are performed on standard products. As soon as the functionality test is passed, prescribed parameters that characterize precision and stiffness of bearing reduction gear will be measured. These measured parameters are then entered in the so-called Assembly Sheet of Reduction Gear on regular basis and archived in electronic records.
Since the satisfaction of every customer is of primary importance at company SPINEA, s.r.o., our company is ready to meet also special customer requirements, performing tests in excess of those standard ones that depend on particular applications and their functionality standards, according to the area of product utilization.