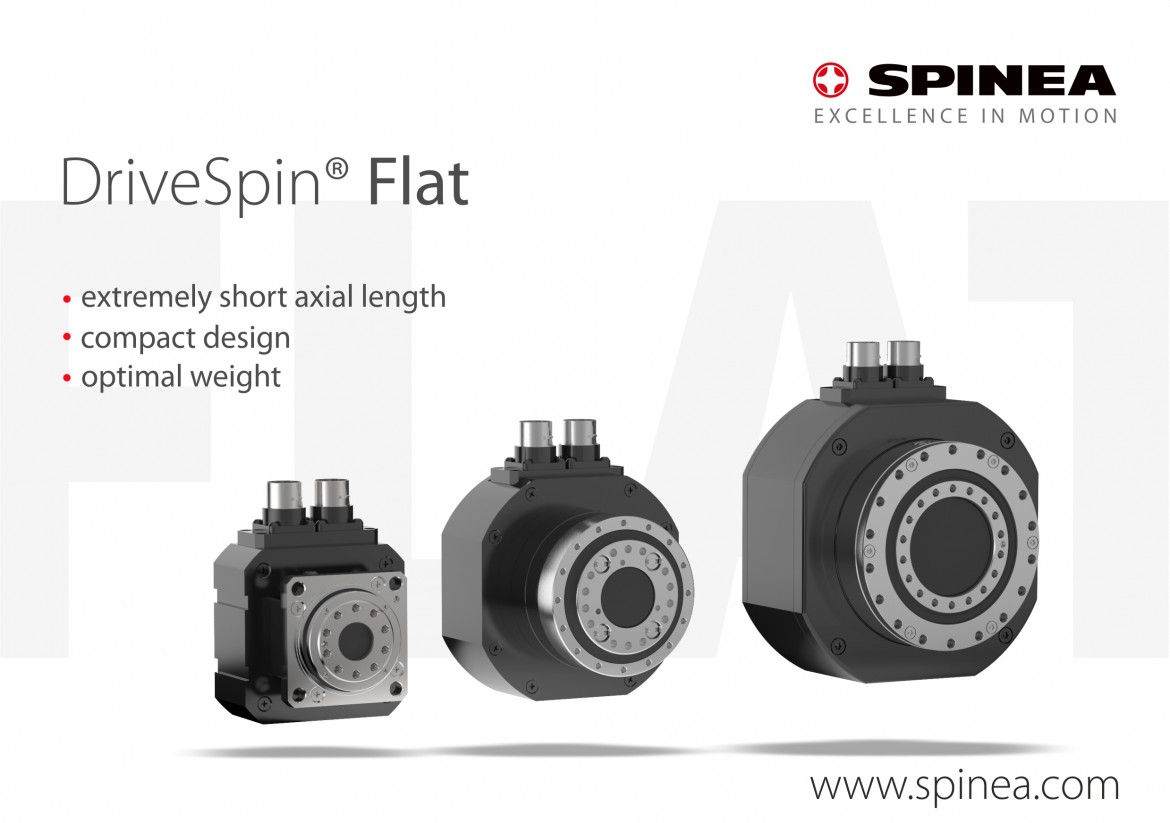 Current global trends indicate efforts for reaching the highest performance possible with the smallest dimensions. This had inspired us to develop a special production line of actuators DriveSpin that would meet the most demanding customer requirements laid on the axial length.  Our work resulted in the development of the new production line of actuators DriveSpin®Flat. The line was presented for the first time at the exhibition SPS IPC Drive 2019 in Nuremberg, Germany. Production line Flat is a follow up of the existing actuators´ line with the improvement in the form of extremely small axial length, which is of primary importance for many customers. Along with the mentioned small axial length and compact design, production line Flat can pride itself with optimum weight but concurrently maintained key parameters of actuators DriveSpin®. The entire series Flat consists of high precision actuator TwinSpin® and drive unit available in voltage versions 320V and 560V. Based on customer requirements, the DSF actuator can be made also in the 24V voltage version. In communication, we focused on various communication feedbacks. DSF actuators cover the communication with the protocols as FANUC, DriveCliQ, HIPERFACE DSL, BISS-C, EnDAT 2.2. Through the solution of how to use up multiple feedback systems and not to stick to a single particular type, we offered a universal solution to our customers that should encompass their more demanding requirements. The range of production line Flat rated torque varies within 12Nm - 85Nm. Along with various feedback types, DSF actuators allow for connection within a broad spectrum. Connection possibilities cover our entire portfolio of the offered connections, be it connector, cable connection, or their combination – cable connection with cable end connectors. Since our intention with the DSF production line was to ensure orientation to customer requirements, the individual connection is also possible in order to ensure the best compatibility with customer applications.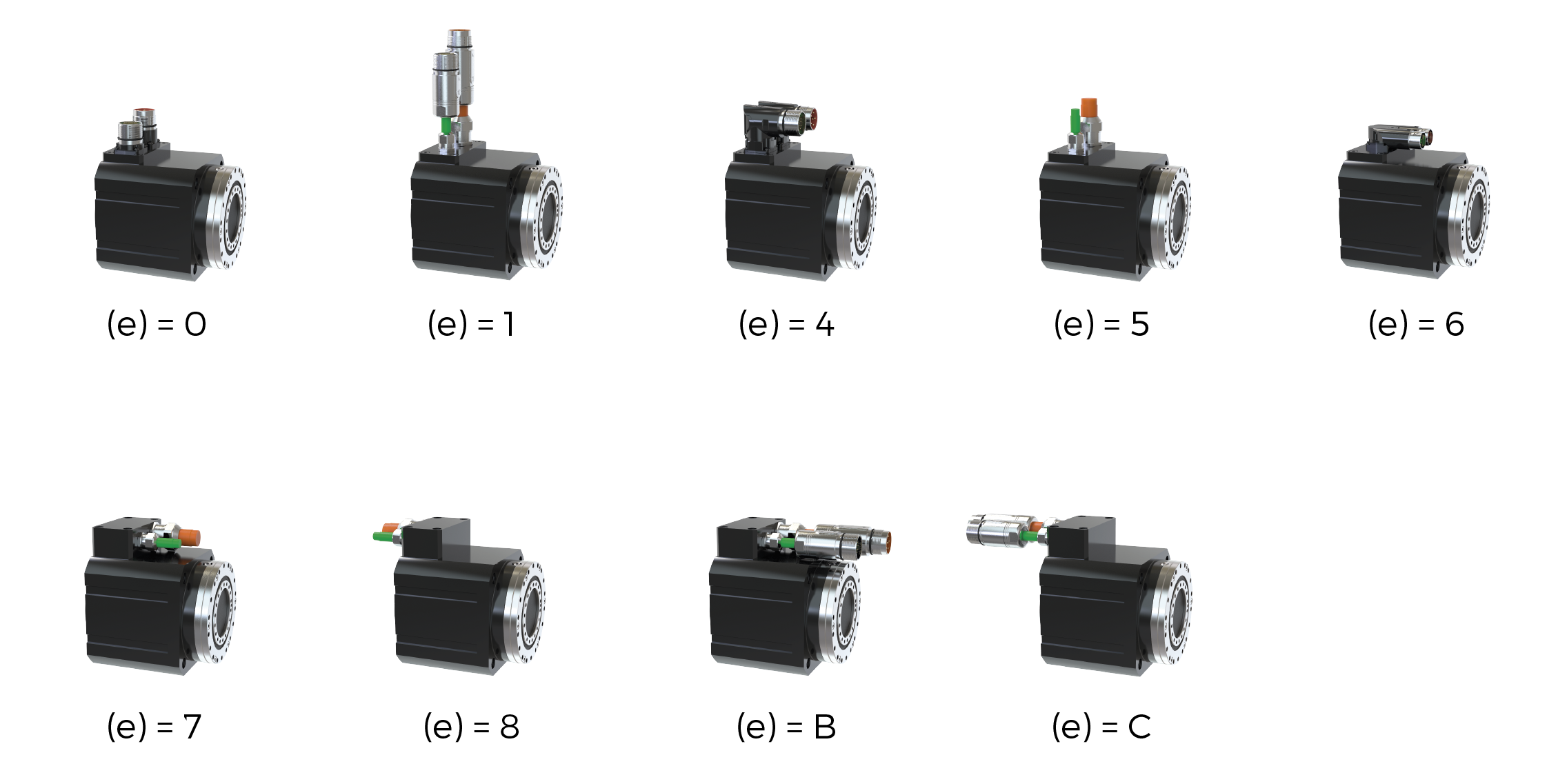 We currently offer DriveSpin®Flat (DSF) actuators of size DSF 050, which is shorter by more than 25% compared to its standard version (DS 050). We have launched also a hollow-shaft version along with classical non-hollow version DSF 050. This version differs from the non-hollow version with a single parameter – transition hole; other actuator parameters remained unchanged. Regarding the axial length of the actuator size DSF 070; it is also shorter by more than 25% compared to its standard version DS 070. Actuator size DSF 095 reported the biggest change at the axial length; we have managed to reduce it by an unbelievable more than 30% compared to the standard version DS 095 without major parameters restriction.

Middle size actuator DSF 070 represents the most frequently selling actuator amongst the production line Flat. Joining the performance of TwinSpin® 070 gear of T-series and a mechanic-electronic part of DriveSpin® actuator, this actuator represents the "best of the best" solution. Thanks to intended axial length reduction it was possible to develop a top-quality product capable of asserting itself within the broad application spectrum with its small dimensions and optimum weight; especially in the applications emphasizing the need for small size and weight. Therefore, actuator DriveSpin® DSF 070 has become the first choice for many customers, similar to the entire actuator production line Flat.