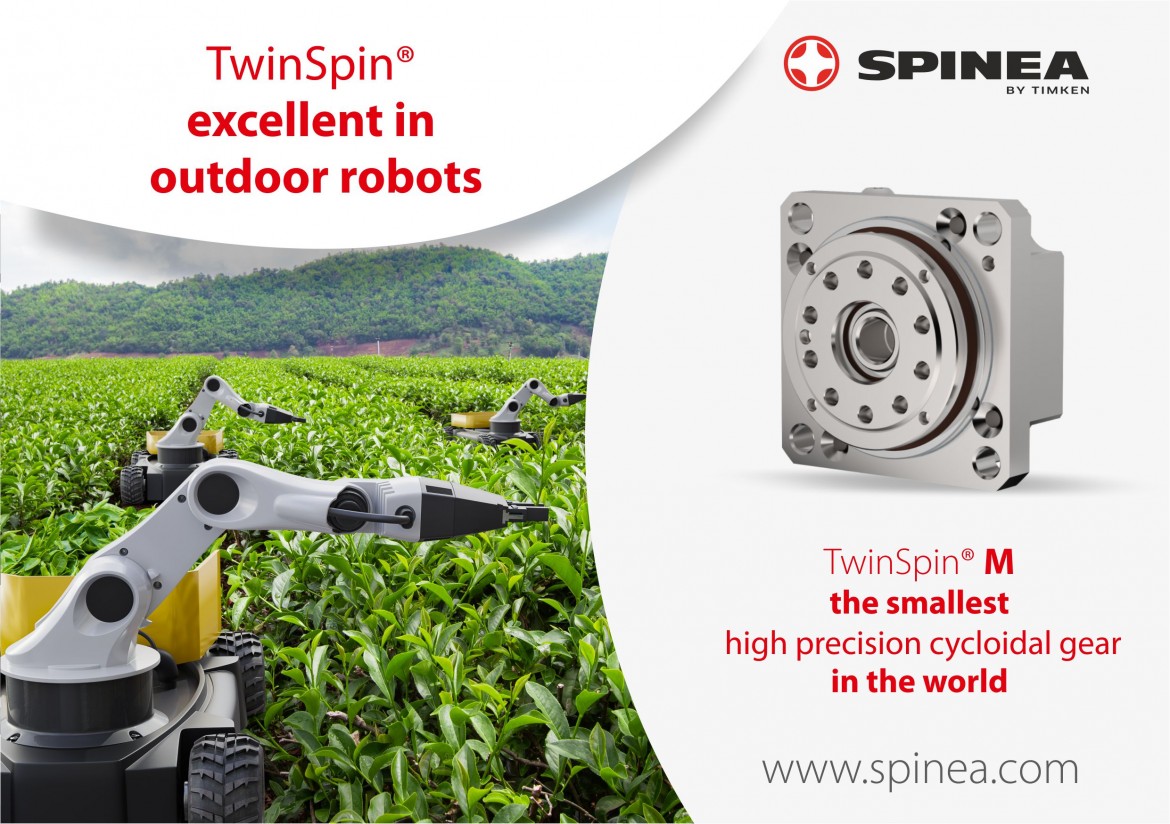 The steam and water-powered machines of the first stage of the Industrial Revolution simplified manual work, first in the production halls and then began to penetrate outside the halls. They penetrated into transport, agriculture, the air, the sea, underground, and mines.
     The fourth stage of the Industrial Revolution is characterized by an analogous expansion for robots. They are beginning to be used outside the halls. They are adapting to the new requirements of the outdoor environment, technical parameters, and simplified maintenance. Many components that were integrated in robots for indoor use are not suitable for outdoor environments. We are at the beginning of the development of new specialized components for outdoor robotics. The requirements are for a wide temperature range from extremely low - 40 °C to high +50 °C. Also for a wide range of outdoor environments: air pressure and flow fluctuations, humidity fluctuations, water, dust, mud, and sand. More durable components are created for rougher handling with the possibility of collisions. Also, requirements for easier maintenance are realizable with simple equipment available outside industrial areas.
     Clearly, object collisions in unknown environments are considered when developing robots for outdoor environments. Robots for outdoor environments will need to be collision-resistant. Collisions in halls are very rare as the environment can be defined quite clearly. In outdoor environments, collisions are a probable part of the operation and are unpredictable. Therefore, the integration of collision situations is part of the technical requirements.
     Robots in outdoor environments carry energy with them. Alternatively, they should be able to recharge energy from externally available sources.
     Any even minimal weight reduction creates opportunities for increased speed, load capacity, range, and efficiency. Components are evaluated by non-typical technical parameters such as moment density (torque to mass ratio), power density (power to mass ratio ), and space density (component volume to mass ratio).
     Collisions and low weight requirements are two typical features of robots for outdoor environments. They are also essential features of TwinSpin® cycloidal compact gearboxes or DriveSpin® compact actuators from SPINEA®. Collision resistance is characterized by the parameter "emergency torque". This parameter of TwinSpin® gearboxes shows the best values among competing products when comparing gearboxes with the same nominal torque. The reason for this high value is the maximum number of rollers directly in the gear mechanism on the circumference of the gearbox's engagement circle. The torque or volume density of the gearbox is visualized in the attached figure, which compares the weight and dimensions of the harmonic principle with the world's smallest cycloidal gearbox, the TwinSpin® TS50 from SPINEA®. The starting point, or comparison parameter, is the nominal torque of both principles.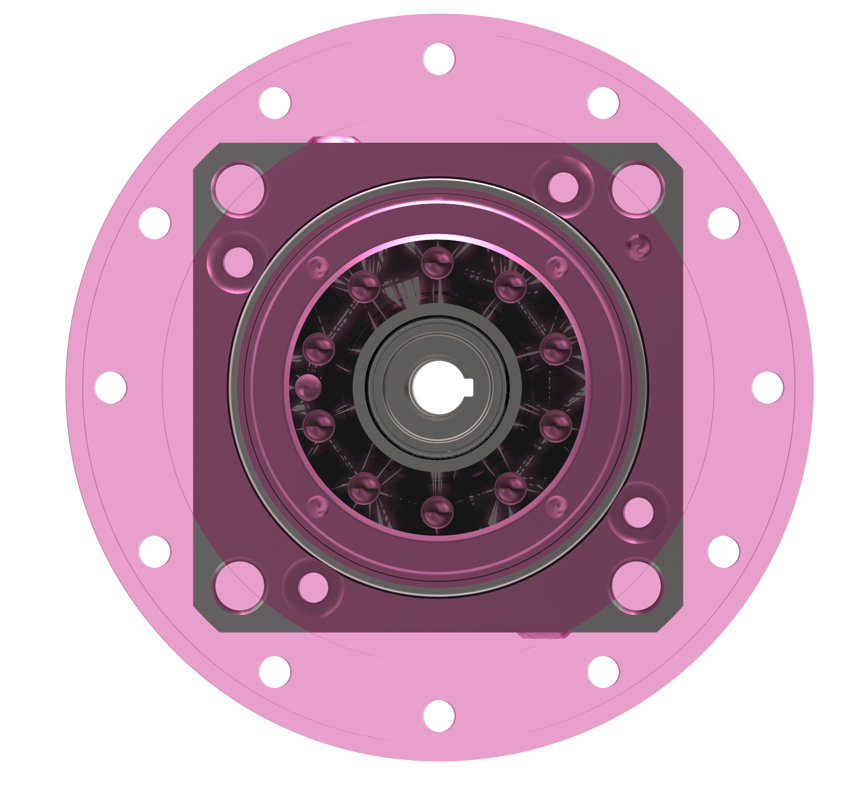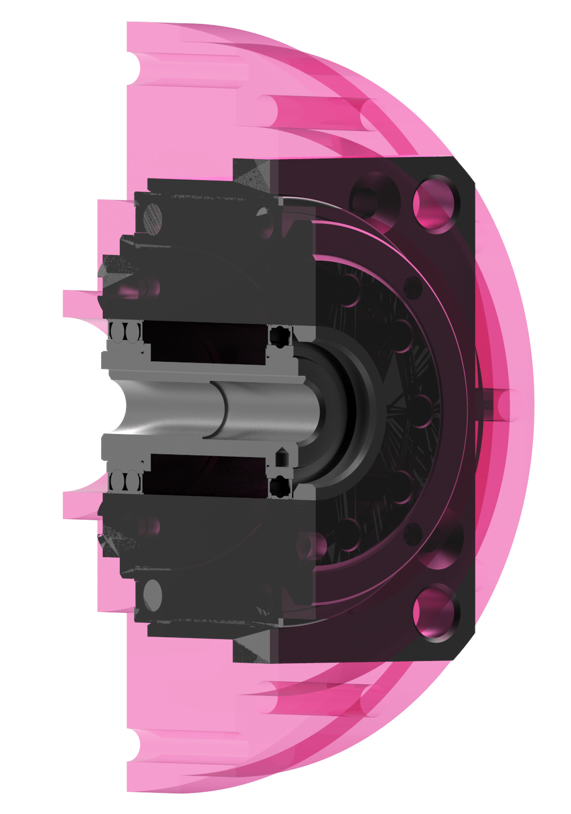 Figure no. 1 - Dimensional comparison of the Harmonic Principle versus SPINEA TS 50 - volume density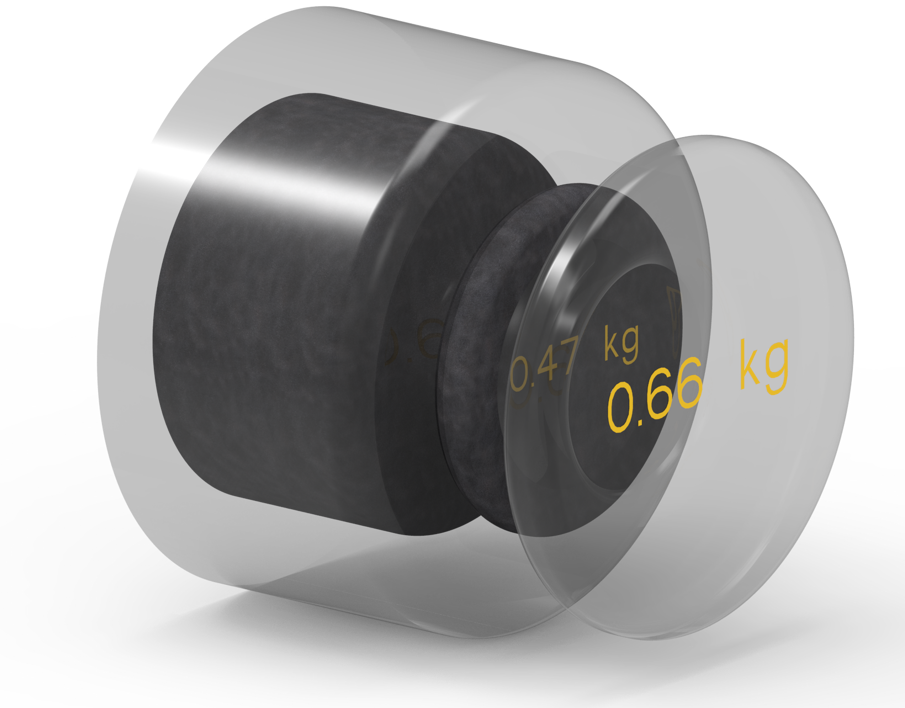 Figure  no. 2 - Mass comparison of the Harmonic Principle versus the SPINEA TS 50 - moment density
     For outdoor applications, special gearboxes can also be prepared for operation at low temperatures with a lubricant suitable for such temperatures. It is possible to further tune the internal settings in the gearbox and reduce frictional resistance to a minimum. It is also possible to provide sealing systems for different environments.
We offer the possibility to create a compact connection with maxon motors or other manufacturers involved in the development of motors for outdoor environments.
Robots for outdoor environments have created a huge opportunity for development in the areas of autonomous driving, artificial intelligence, orientation in space, and movement in challenging environments. Gearboxes from SPINEA® will be part of this process and progress.
We will also be happy to collaborate on such projects with development centres and universities working on such robotic solutions. We have relevant experience in industrial robotics and also in applications for other demanding industries.